SCR Skills Bank
Skills Bank invests in skills provision for businesses operating in the Sheffield City Region.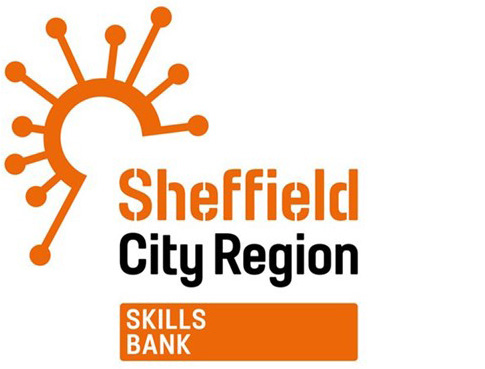 What is Skills Bank?
It is a single access point for information, support, guidance and funding for skills.
A dedicated and specialist team of Skills Advisors can connect businesses to high-quality training providers to meet needs. Training accessed could be in the form of an existing qualification or industry recognised training programme or designed to meet your specific requirements.
How does it work?
Employers can choose from a comprehensive list of Training Providers available or source their own.
Employers can view the Skills Bank Training Directory for a list of available training or look at the useful 'key word' search facility. It can also help you devise training to meet your business needs.
In light of the Coronavirus pandemic, there are two new strands of the programme, one for businesses working in new ways, and a rapid response programme for those responding directly to the government's Coronavirus strategy.
Skills Bank funding contributes to the overall cost of training and the amount each employer receives will depend on the business case for growth outlined in your application and contribution to the Sheffield City Region economy.
If you are not sure whether training can help your business to grow or would like advice on the type of training you need, you can request a call from the Growth Hub Gateway here.
Financial Contribution
The intervention rate is calculated and directly linked to the employer's growth/development, therefore it is important that the growth/development case is clear and fully outlines how the learning is linked to growth or in lessening the impact of the Coronavirus.
Maximum intervention rates are:
50% for Large Companies
70% for Micro, Small and Medium Companies (0 – 249 employees)
Maximum intervention rates will be awarded where:
The growth case is clearly demonstrated, well documented and evidenced within the application
It is clear that the learning is directly linked to the anticipated growth and the training is specialist, management and/or higher level
The employer can evidence how they support supply chain development
The employer can evidence how they are helping to raise aspirations
You may be interested in...
Last updated:
23 February 2021, 11:38
Also in Business Support...