Unity Yorkshire
Unity Yorkshire - major regeneration and infrastructure project.
The award-winning Unity Yorkshire is one of the UK's largest mixed use regeneration schemes providing exciting opportunities for commercial and industrial business, residential, retail and leisure developments and will see areas in Stainforth, Hatfield, Dunscroft and Dunsville incorporate up to 1,200 new homes by 2028 and up to 3,100 by circa 2035, a transport interchange, school and areas for community use.
The scheme is located immediately adjacent to the M18 Motorway at Junction 5, with excellent access to the east coast ports at Immingham, Hull and Grimsby and within close proximity to Doncaster Sheffield Airport.
The 180 acre site will accommodate industrial and warehousing units from approximately 50,000 to 1,000,000 sq. ft. Purpose built units are also available on a design and build basis by way of a lease or to purchase.
In addition, the project will provide:
Over 150 acres of commercial space
Over 2 million sq. ft. of employment space
Unit sizes from 50,000 to 1,000,000 sq. ft.
Up to 7,000 new jobs
Over 200 acres of open space
£100 million + investment
Direct link road to M18 junction 5 - opens 2021
The scheme will create opportunities for investors to fund speculative development or to purchase completed buildings
Unity Yorkshire will be transformational by stimulating economic regeneration, promoting social inclusion and improving the health and wellbeing of people living in the area through access to quality community and leisure spaces.
Work has started on a new Hatfield Link Road - a 2.9km stretch of new road from Junction 5 of the M18 to Waggons Way next to the former Hatfield Colliery to bring Project Unity to life. Take a look at this incredible drone footage of the work below.
You can also catch-up on the latest Project Unity developments in their newsletters here:
Hatfield Link Road
Take a look at this incredible drone footage.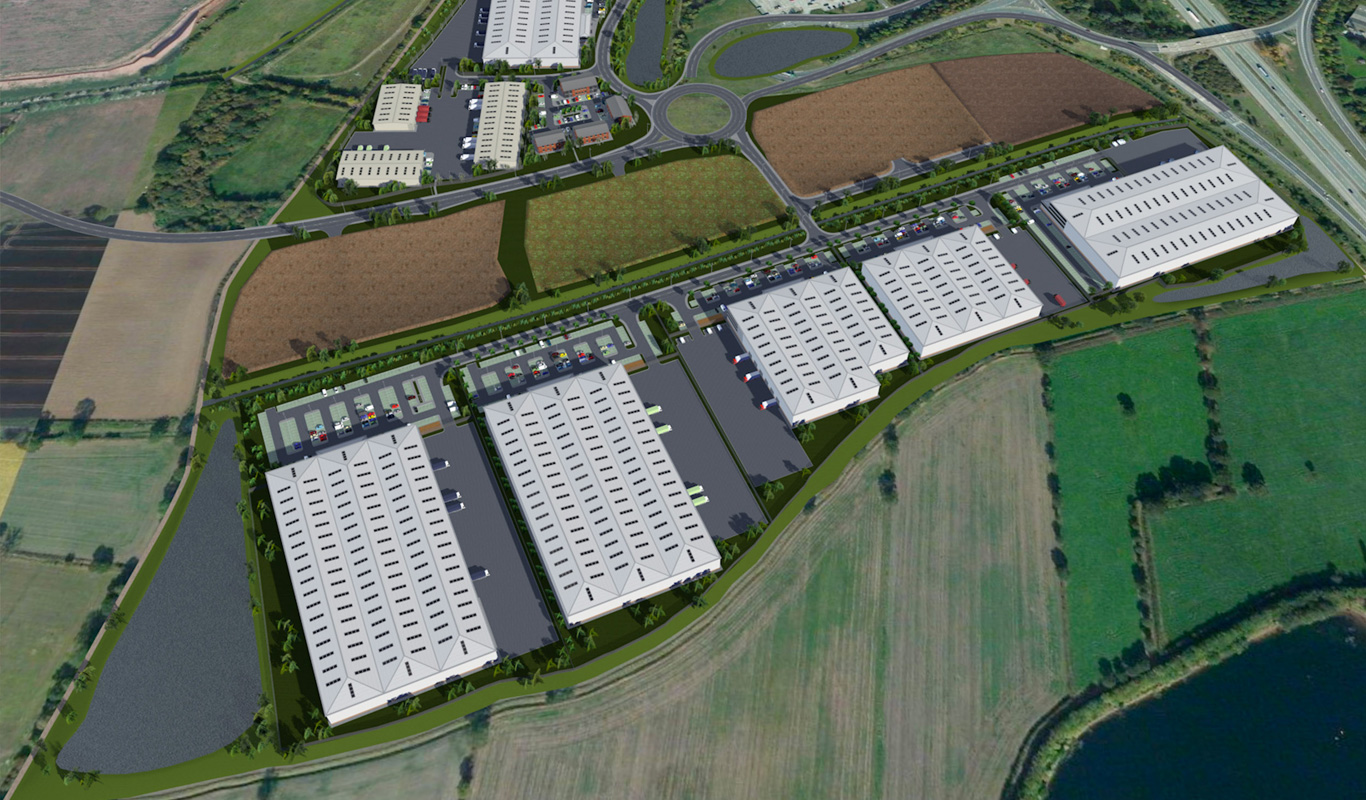 There will be five separate zones to the development
Unity Connect has 110 acres for industrial, logistics and manufacturing uses.
There is excellent motorway access and opportunities to deliver commercial design and build freehold or pre-let developments from 10,000 sq. ft.
Unity Link is approximately 50 acres and provides a gateway to the Unity scheme offering a range of commercial opportunities adjacent to the motorway junction and new 'Unity Gate' link road.
There is consent for approximately 915,000 sq. ft. of new developments for a range of uses.
Unity Town is a new, truly mixed-use development of approximately 70 acres. There are plans for a new town centre and district retail facilities and there is consent for up to 550 new homes.
Unity Life is a 110 acre, predominantly residential development with consent for up to 1,400 homes. It will also feature a new off-line marina with associated facilities and amenities.
A new 100 acre residential development with consent for up to 1,100 homes.
Last updated:
16 March 2021, 08:47