Covid-19 Support
Business Doncaster is committed to keeping businesses updated on the latest Coronavirus (COVID-19) information. Please view the pages on the left hand side for more information.
Read more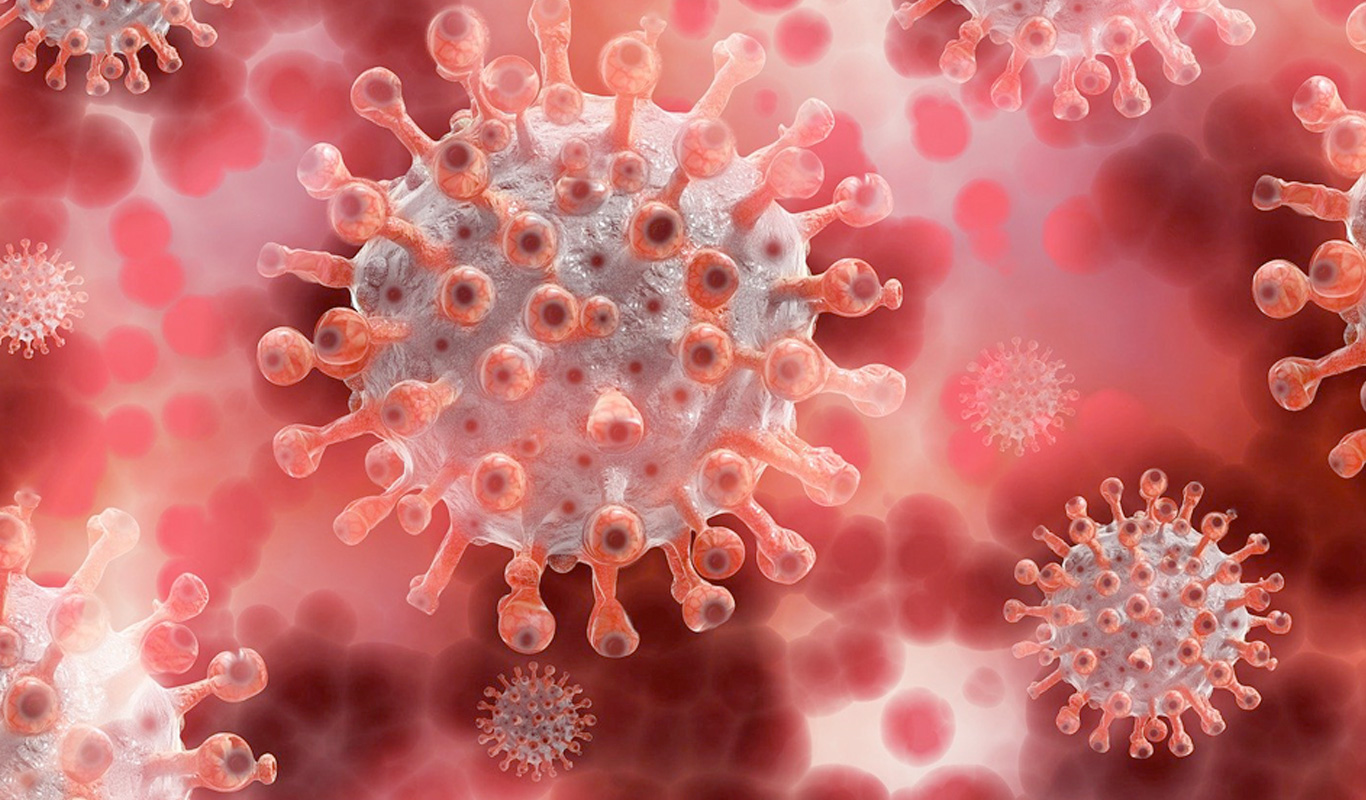 Following the recent Government announcement of the "road map" out of Lockdown, the "Covid -19 response – Spring 2021" was published on the 22nd February 2021.
A Full version of the document can be found here COVID-19 Response - Spring 2021 (Summary) - GOV.UK (www.gov.uk)
The comprehensive document sets out 4 steps to the lifting of restrictions, with a projected final date of no earlier than 21 June where it is hoped the majority of restrictions on the way we live our lives and run our businesses will be lifted.
This information is based on the information and guidance we have received from government and we will provide updates as further information and clarification is announced.
Further general information and guidance from Government can be found here Coronavirus (COVID-19): guidance and support - GOV.UK (www.gov.uk)
This guidance will only consider the 2nd step, no earlier than the 12th April 2021.
Step 2 will take place no earlier than 12th April and is the first step in the road map to re-open a significant number of businesses. The following businesses and activities can re-open:-
All retail shops and businesses
Personal care (close contact services such as hairdressers, tattooists, nail bars etc)
Libraries
Most outdoor attractions
Indoor leisure services for individual use (e.g. Gyms)
Self -Contained accommodation (single household use only)
All children's activities
Outdoor hospitality (pubs, restaurants, cafes etc)
Indoor parent and child groups (up to 15 parents)
This briefing will focus on advice and guidance to the hospitality sector opening outside areas on or after the 12th April – subject to confirmation from Government that this date has not changed.
Outdoor Hospitality
This is the first step in the reopening of pubs, bars, cafes and restaurants for consumption of food and drink on the premises.
There will be no restrictions on opening hours (other than any specific planning or licensing restrictions that may apply) and for sale of alcohol. There will not be a requirement to purchase a substantial meal with a drink. Please see the licensing web pages for further advice and application forms for Temporary Event Notices or Alfresco (pavement dining) licences. Further information can be found here: https://www.doncaster.gov.uk/services/business-investment/licensing
However, the following restrictions and limitations will apply to all hospitality businesses: -
Outdoor service only (this means that any structure must be at least 50% open to the air)
Table service only (for ordering, consumption and payment)
Maximum number of 2 households or up to 6 people from different households
Social Distancing requirements will apply (2m or reduction to 1m with mitigation)
Customers to wear face covering when passing through permitted indoor areas e.g. for toilet usage.
We expect there will be further guidance and clarification issued over the coming weeks to help determine how the measures and controls will be applied, but it may be expected the previous interpretation and advice will still apply such as:-
Bookings must only be taken for the maximum gathering limits at the time of booking unless a specified exemption applies.
Reduction in the requirement for at least 2 meters Social Distancing separation between customers will require additional steps, or mitigation. Where screens are used between customers from different groups or households, separation can be reduced to at least 1m only if the screen is substantial, providing good separation lengthways and above head height.
Where back-to-back seating is the only mitigation, we would expect separation to be at least 1.5m between customers. Please remember that when measuring distances this is between customers and not measured table edge to table edge.
Side by side seating is not considered to offer any substantial mitigation and therefore separation must remain to be at least 2m.
Controlling customers as they queue to enter, to leave or use the toilet must be considered and controlled. Floor markings, one-way systems and good signage must be in place and staff must be briefed in advance
Face coverings must be worn by staff and customers when passing through indoor areas (unless an exemption applies)
Recording customer details for Test and Trace manually or using the NHS QR poster. We understand it will remain mandatory to display the NHS poster and this will need to be positioned somewhere easily accessible for customers and where it does not cause a pinch point for queuing. You are advised to display a number of the posters around your venue. Further guidance available on the links https://faq.covid19.nhs.uk/article/KA-01183/en-us?parentid=CAT-01043&rootid=CAT-01027 & https://www.gov.uk/create-coronavirus-qr-poster
"Al Fresco"/Pavement Licences
Should you wish to use the public highway as part of your outdoor provision, you will be required to hold a specific licence to do so. These licences are issued by the Licencing Team and further information, including how to apply can be obtained by visiting the following links:
Full Pavement Licence: https://www.doncaster.gov.uk/services/business-investment/pavement-licence-full-for-alfresco-purposes-in-doncaster
Temporary Pavement Licence: https://www.doncaster.gov.uk/services/business-investment/temporary-pavement-licence-business-planning-act-2020
We would recommend that anyone wishing to apply for a Pavement Licence look at the application process and submit appropriately, with a suitable plan and measurements included.
Please be aware that under the current pavement licence schemes, the public highway areas that are granted a licence will only be allowed to be used until 1am.
Preparing for reopening
The roadmap provides businesses and the public with plenty of notice to prepare for the gradual removal of restrictions and we should all make best use of the notice period.
You should consider the following checks and considerations before reopening:-
Consider extra checks alongside "normal daily" opening checks for hygiene issues - see the Food Standards Agency Guidance https://www.food.gov.uk/business-guidance/reopening-checklist-for-food-businesses-during-covid-19
Review your Covid safe measures and risk assessment, including refresher training for staff, signage and queue management
Consider HSE's Covid-19 working safely guidance https://www.hse.gov.uk/coronavirus/index.htm
If you intend to open for outdoor service on or after the 12th April, you must assess how many customers you can safely accommodate, seated, allowing for adequate Social Distancing, queue management, ordering and payment.
Make sure you have enough trained staff to manage your customers safely and in accordance with the regulations and guidance. Make sure your customers understand your rules and maximum capacity.
Where possible, let customers know about your rules and seating capacity before you open. Using Social Media is a good way to get the message out and manage customer expectations.
Make sure you have systems in place to take orders and payments at the table
If you provide food, ensure your kitchen staff review your food supplies for durability dates, condition and labelling
Check for any pest activity
Make sure your staff have the necessary food, safety and Covid awareness training. Refreshers courses are recommended for all.
Carry out a deep clean of your Kitchen ready for trading
Review your menu and allergens controls. It's recommended to keep your menu simple
Consider introducing Covid testing for your staff (further guidance below)
Review your risk assessment in relation to legionella using the following guidance https://www.hse.gov.uk/coronavirus/legionella-risks-during-coronavirus-outbreak.htm & https://www.cieh.org/media/4208/legionella-guidance-covid-19.pdf
Support
The Council is here to help with advice and support where we can. Please refer to our website for latest information on Covid controls and guidance. We are also happy to answer specific questions or offer clarifications where we can. Please e-mail your enquiries or concerns to regulation@enforcement@doncaster.gov.uk
Covid Testing
The government is encouraging any sized businesses to sign up to an employer-led rapid testing scheme available until 30 June, through which they can receive free tests for staff members without symptoms who cannot work from home. You can register to order tests if your business is registered in England your employees cannot work from home.
Businesses need register an interest in the scheme by 31st March 2021 by visiting https://www.gov.uk/get-workplace-coronavirus-tests
The registration process will ask for the following:
The name of your company
Your company registration number
An email address
If businesses are unable to set up their own testing they can access the Community Testing Sites at Hexthorpe, Stainforth and Conisbrough (https://www.doncaster.gov.uk/services/health-wellbeing/covid19-testing )
The Springboard Centre, Hexthorpe Boxing Club, Shadyside, Hexthorpe, Doncaster, DN4 0DH. It is open 7 days a week, 7am-7pm Monday to Friday and 10am-3pm Saturday and Sunday.
The Sports Hall, entrance road by the former Youth Club/Stainforth SMILE (off Church Road), Stainforth, Doncaster. It is open 7 days a week, 7am-7pm Monday to Friday and 10am-3pm Saturday and Sunday.
The Ivanhoe Centre, Gardens Lane, Conisbrough, Doncaster DN12 3JX. It is open 7 days a week, 7am-7pm Monday to Friday and 10am-3pm Saturday and Sunday.
Please remember that we do not have all the answers! We expect the Government will issue further guidance on how businesses can reopen in line with the roadmap, and please remember that the dates will be subject to Government review and are not fixed – they are "No Earlier Than" dates.
Future dates and forward planning – a precautionary warning
As already mentioned, please keep in mind that the dates mentioned in the roadmap are provisional dates. This means the Government will monitor the number of new Covid cases and if the numbers start to rise again, the dates may be delayed or local restrictions may be imposed.
We are all hopeful the dates will not move, and that by the 21st June, most restrictions will have been lifted. But there is no guarantee this will be the case.
Therefore we advise all businesses to be cautious before committing to future events, particularly if this includes ticketed events or where there is a financial commitment. If one date is delayed, this will delay all dates.
We wish you success with your reopening plans.
As part of the Chancellor's Budget announcement on 3 March 2021, the Government provided details of the Restart Grant scheme to help support non-essential retail, hospitality, accommodation, leisure, personal care and gym businesses in England. This one off grant will be made available to eligible businesses from April 2021 in order to help them reopen safely as lock down restrictions are eased.
We are pleased to confirm that eligible business, who have already received grants under the LRSG schemes have now been paid their Restart Grant (where applicable). Grant payments totalling £14.1m were made to over 2,000 Doncaster businesses on 8 April 2021. Please allow 3-5 working days for payments to reach your nominated bank account.
We are now preparing a process for eligible businesses, not covered by this automatic payment to apply. We ask that you remain patient, and check our website regularly for updates.
Now that we know what the Government's roadmap looks like, you will undoubtedly be thinking about how to go about re-opening and adapting your business if you haven't already done so.
As the restrictions lift and activity once again returns to our town centre, we want to support you to reopen safely - in line with government guidance. This guide will help you to plan for a safe and successful return.
A large-scale community testing programme is now underway in Doncaster, with the aim of identifying cases in people who ARE NOT displaying coronavirus symptoms and, in turn, reducing coronavirus transmission rates in the community. Unlike in areas such as Liverpool, we are taking a targeted approach to testing, selecting areas that may need extra help to access testing facilities, in the first instance.
As part of this, a programme of regular testing for groups of key workers who are unable to work from home is up and running and we also have a mobile testing unit which can visit key sites in Doncaster.
In addition, community testing sites, using Lateral Flow Devices (LFDs but also known as 'rapid' or LFT tests) have been established across the borough in key geographical areas, to provide regular tests for residents who do not have coronavirus symptoms.
Currently we have sites in Hexthorpe, Stainforth and Conisbrough for people who live and/or work in these areas. Please visit www.doncaster.gov.uk/covidtesting for more information about these sites.
Lateral flow tests for businesses
Doncaster Council is encouraging all large and medium sized employers with more than 50 employees to register for an employer-led rapid testing scheme available until 31 March, through which they can receive free tests for staff members without symptoms who cannot work from home.
To register interest in the scheme please visit: https://www.gov.uk/get-workplace-coronavirus-tests
The registration process will ask for the following:
• Institution name
• Email for main point of contact
• Industry sector: food production
• Company registration number
• Size of company (no. of employees)
Retesting
There has been some confusion regarding whether people who test positive for Covid-19 need to take another test before returning to work.
Once an individual's isolation period has ended and, as long as they have not developed further symptoms, they do not need another test and may return to work.
It is important to note that it is possible for PCR tests to remain positive for some time after a Covid-19 infection so, for this reason, if an individual has previously received a positive test result for Covid-19, they should only be re-tested within a 90-day period if they have developed any new coronavirus symptoms.
Individuals who tested positive for Covid-19 with a Lateral Flow Device (LFD but also known as 'rapid' or LFT tests) should not be tested again using an LFD within 90 days. If they have new coronavirus symptoms during this period, then they should be tested using a PCR test. PCR tests can be booked by calling 119 or by visiting nhs.uk/coronavirus.
Confirmatory testing
New government guidance dictates that specific groups of people who conduct their own Lateral Flow Device (LFD but also known as 'rapid' or LFT) tests at home and self-report the results should isolate immediately and have a PCR test within 48 hours to confirm a positive LFD result.
These groups are: NHS England staff, adult social care employees, primary school workers who test at home, and hauliers who use self-test reporting tools. PCR tests can be booked by calling 119 or by visiting nhs.uk/coronavirus.
For everyone else who has had a positive LFD test result, a further PCR test is not required and they should self-isolate immediately for ten days.
NEW Guidance details the steps to reopen certain businesses and venues in England.
You may be interested in...
Last updated:
19 April 2021, 13:38
Also in Business Support...