City Gateway
Main entrance plans for Doncaster train station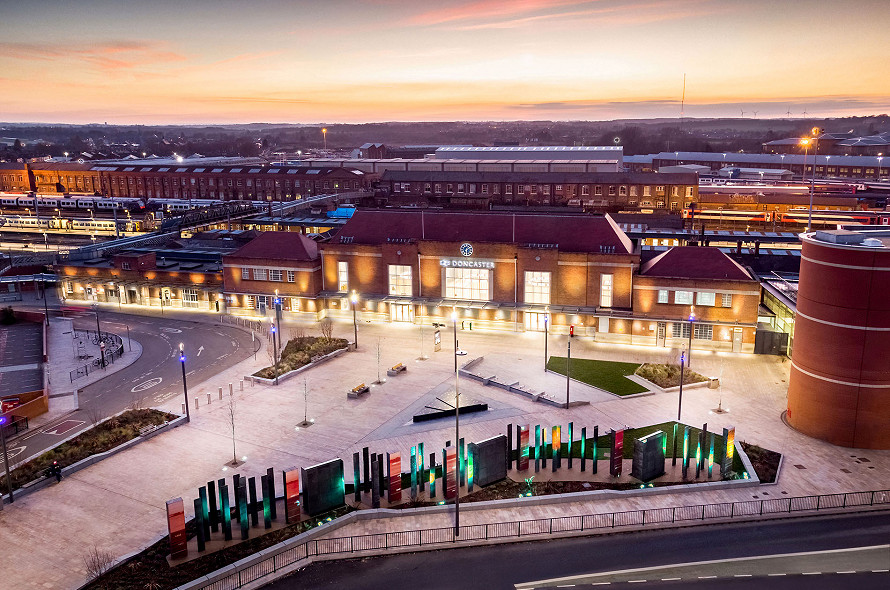 In a networked city the point of arrival is extremely important
Construction is now complete on the main entrance to Doncaster Railway Station which has been transformed into an open, vibrant, welcoming and easily accessible new arrival point for Doncaster.
The station forecourt has been turned into a top quality public space to welcome visitors to Doncaster
A new car park has been created at the old Royal Mail Sorting Office site. The road layout has been changed to help ensure easier flow of traffic around the station as well as easier pedestrian access to the town centre. The taxi rank and drop off point has also been repositioned and improved.
Over 50,000 granite slabs have been laid, which combined with beautiful landscaping, water features and the incredible 'Building Speed' piece of public art have created a jaw-dropping visual hit as you step foot outside. The artwork is a celebration of Doncaster's rich rail and horseracing heritage.
To ensure that commuters are protected from all weathers, there has also been a £500,000 investment to create a contemporary glass canopy on the front of the station building.
This area has a number of plots available for developers and investors requiring excellent transport links and is an ideal investment area for office or residential developments.
Key projects include: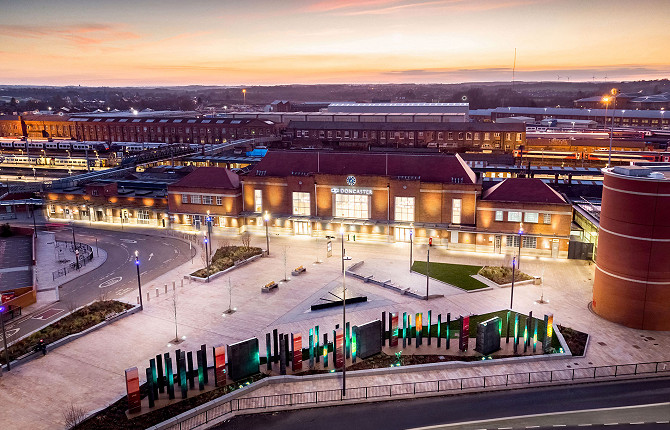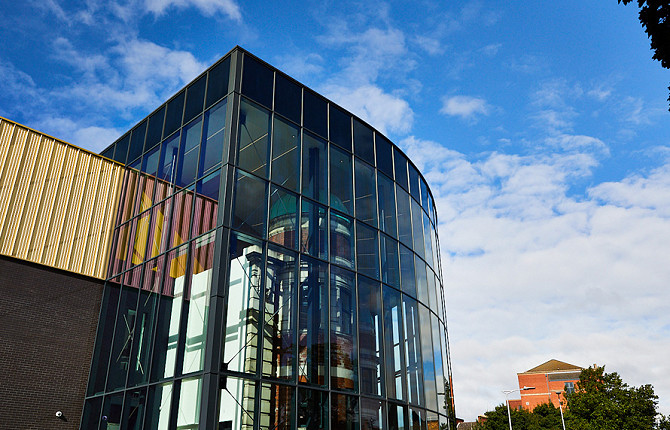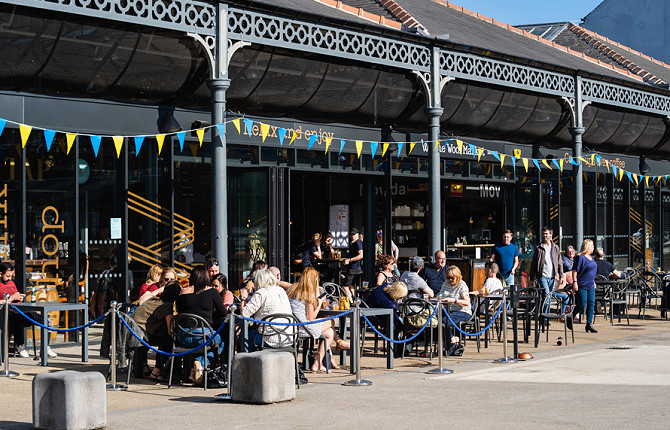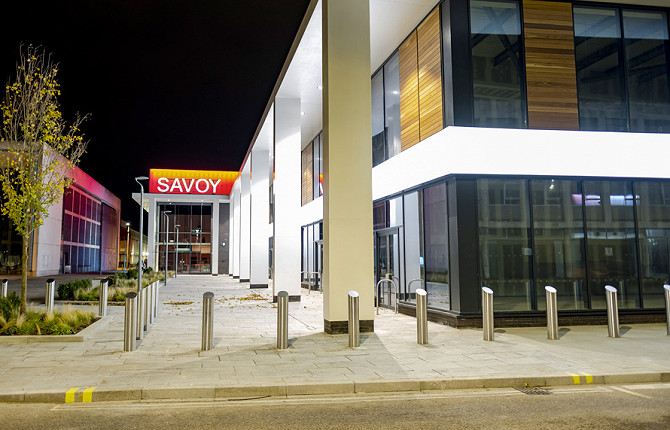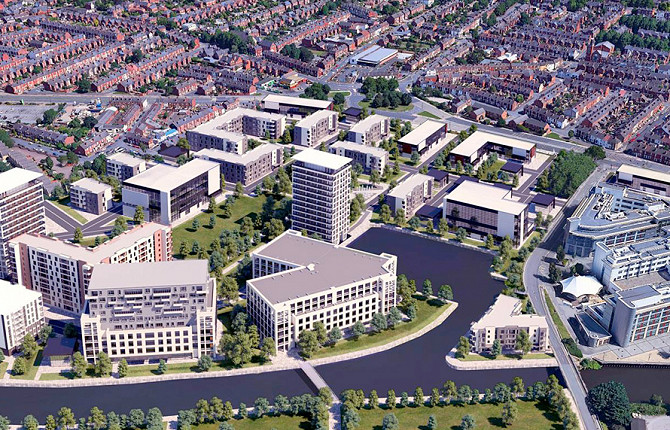 Last updated:
15 April 2021, 15:45